GALDI Srl,
Via E. Fermi,
43/B – 31038 Paese (TV) – Italy
FILLING MACHINE MODELS
Model
Capacity
Dimension
RG 21
< 2000 CPH
3.04
1.1
1.8
RG50
<3000 CPH
3.47
1.3
2.7
RG270
<7000 CPH
7.715
1.15
3.855
RG270 C
<7000 CPH
6.28
1.5
3.38
FILLING MACHINE MODELS
| | |
| --- | --- |
| Model | Capacity |
| RG 21 | < 2000 CPH |
| RG50 | <3000 CPH |
| RG270 | <7000 CPH |
| RG270 C | <7000 CPH |
Dimension
3.04
1.1
1.8
3.47
1.3
2.7
7.715
1.15
3.855
6.28
1.5
3.38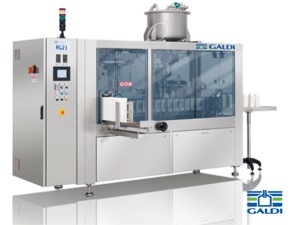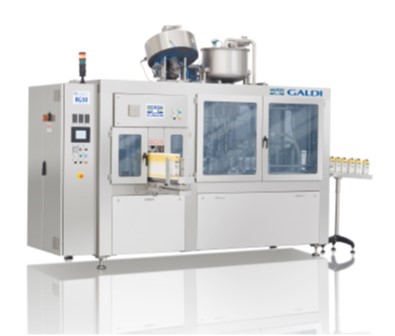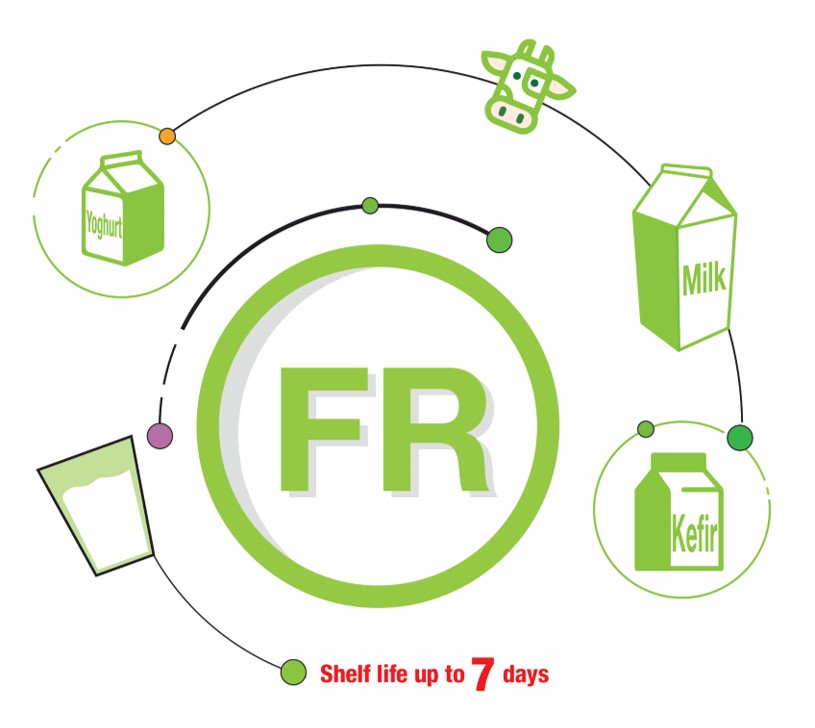 FRESH
Our filling solutions for refrigerated products such as milk, fruit juices and fermented drinks under one single label: FRESH!
We have created a specific configuration while keeping costs in mind and removed useless elements to help reduce your initial investment.
With FRESH, the different viscosity of the products doesn't affect the filling speed, hence delivering outstanding results and allowing the machine to be used for a different product during its lifecycle.
CLEAN
For products with a 10-day shelf-life, we have designed CLEAN not just a filling machine but a bespoke configuration for non-fermented dairy products that's also great for fermented drinks and juices with a shelf-life longer than one week.
Thanks to its reduced costs, you can opt for a low-impact initial investment and keep your startup expenses under control.
We also introduced some automated cleaning procedures that reduce operating costs, manual cleaning times and the environmental impact.
Clean can therefore be the perfect solution for the dairy and beverage sectors too.
ULTRA CLEAN
Here's the solution for ESL dairy and beverage drinks with a shelf-life of 21-28 days and for vulnerable products like pasteurized liquid eggs. Step into the ESL market with a ready- made bespoke solution!
Our configuration for ESL products has been designed to considerably reduce the risk of contamination of cartons after filling.
Compared to aseptic packaging, it offers several benefits:
The nutritional and organoleptic properties of the packaged ESL products are preserved
The quality of the end product is significantly higher
The cost of the filling machine and its maintenance is lower
The flexibility of our filling machines allows switching to different volumes in less than 3 minutes
WARM FILL

Our dedicated filling solution for high acid products with a pH lower than 4.1: Warm Fill!
With Warm Fill, high acid products are filled straight into the cartons at a temperature of 25°C to 55°C.
Warm Fill offers several benefits compared to aseptic filling, especially for wine cartons:
Lower overall costs of the plant
Significantly reduced initial investment for the purchase of the machine
Reduced spare parts and maintenance costs throughout the machine lifecycle
Much shorter servicing downtimes
What's more, the same Warm Fill machine is suitable for filling different volumes, with format changes requiring no more than 3 minutes!
HOT FILL
Looking for an alternative solution to aseptic filling for high acid beverages? The answer is Hot Fill!
This range is particularly suitable for the packaging of fruit juices and acid beverages with a pH lower than 4.1 and a shelf-life of 8-12 months.
With our Hot Fill machines, the product is poured directly into the carton at a temperature of 80-90°C.
During this process, the carton is sterilized by the liquid's heat, with no additional operations needed.
This results in a significant cost reduction, both in terms of initial investments and servicing throughout the lifecycle of the machine. Another added value is the possibility of using the same filler for different carton types.

WATER in GABLE TOP CARTON
Water is extremely sensitive to taste and odour. Water can easily be packaged in gable-top cartons through the cold chain. This ensures that the image of water products remains high at all times. Consumers are extremely concerned about environmental damage by plastics and aluminum laminates. Water in GABLE TOP is an alternate and viable option. GALDI has many installations for water and a reference is FONTEMARGHERITA
APPLICATIONS – SOLIDS/POWDERS
POWDER IN GABLE TOP CARTON

GABLE TOP CARTON is one of the best options to keep Solid food/ powder food dry and can be successfully used for Health foods, Cereal, Tea, Spices, Sugar, Snack Crackers, Candy Ready Mix, Nuts and even for Laundry Detergent.
GALDI has many installations for solid/powder application.